Pictures of: Flagstaff, Arizona
Hotels and other Accommodation
World Nomads
The Travel Insurance with the largest coverage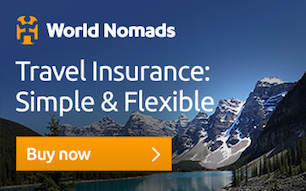 ---
Flagstaff, Arizona
Flagstaff is a city and tourist destination located in the US state of Coconino County, Arizona. Surrounded by national forests, it lies at the foot of Arizona's highest mountain, the 3,850-meter Humphrey Peak. Once you reach Flagstaff, you will be greeted by Ponderosa pines, blue skies and perhaps even snow! Depending on when you visit, you can experience every season of the year when you discover Flagstaff!
---
Tourist points
Flagstaff served as a training ground for astronauts and scientists on every moon mission.
In celebration of one of humanity's greatest achievements, restaurants have special lunar-themed menu items, there are lunar-themed art exhibits, and special tours at Lowell Observatory, US Geological Survey, and concrete field training sites .
You can also take your photo of the astronaut costume at the Visitor Center to celebrate Flagstaff's Lunar Legacy!
Flagstaff always has something fun and exciting going on! They hold a variety of fun festivals from spring to fall! One of them is the West Overland Expo at Tuthill County Park.
At Lowell Observatory, Pluto was discovered.
Other points:
Northern Arizona Museum: 3101 N. Fort Valley Road
Walk the lava flow trail at Sunset Crater National Monument: 6400 U.S. 89
Explore Wupatki National Monument: 6400 U.S. 89
Discover the Walnut Canyon National Monument: 3 Walnut Canyon Rd
Visit Arizona Snowbowl Ski Resort: 9300 N Snow Bowl Rd
Enjoy the Brewery Flagstaff Trail: Passport in the Welcome Box
Riordan Mansion State Historic Park: 409 W. Riordan Rd.
---
Gastronomy
The Flagstaff's dining scene offers a range of burger options. In virtually every restaurant, hamburgers are the star of the menu, in the many ways they are made and served!
---
Security
Terrorism: The US Department of Homeland Security has established a range of security alert levels that are constantly updated as the threat level is deemed credible. For information on the current level of this security scale, please refer to www.dhs.gov.

Crime: The level of crime is stable, affecting mainly certain cities (or some specific neighborhoods). It is advisable, upon arrival in these cities, to find out which districts are of greatest concern, and especially the times when it is inadvisable to be on the street. Most crimes and petty offenses take place at night and on weekends. Most homicides take place on public roads and are mainly related to drug trafficking.

In case of contact with the police, especially on the road, it is advisable to stop immediately if requested and to remain inside the vehicle with your hands on the wheel; do not make sudden or aggressive gestures and never make false statements.

Other important information

Emergency number: 911 in all states for contact with police, fire brigade or for medical assistance.
---
Weather
In Flagstaff, summer is warm and almost cloudless; Winter is very cold, dry and partly cloudy. Throughout the year, the temperature generally ranges from -7 ° C to 27 ° C and is rarely below -15 ° C or above 31 ° C.
The best time of year to visit and do warm weather activities is from mid-June to late August.
---
Other tourist destinations in:

USA
---
Other world tourist destinations
---
City destinations and weekend getaways
---
Why to book with BOOK HOTEL PORTUGAL
The best prices
Our partnerships with the world´s largest operators offer research on the best market prices.
More options
At Rotas Turisticos you can book the hotel, buy the air ticket, book the transfer from the airport to the hotel and vice versa, book the local excursions, rent the car, take travel insurance and consult the places to visit and where to go.
Holiday Tips & Destinations
Hundreds of holiday destinations with all the options that allow you to easily choose the destination that best suits your dream vacation.
---
---