Pictures of: Sun Valley, Idaho
Hotels and other Accommodation
World Nomads
The Travel Insurance with the largest coverage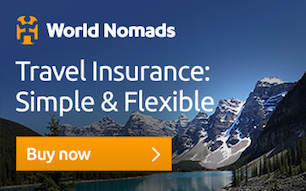 ---
Presentation
Sun Valley is a city and tourist destination located in Blaine County, Idaho.
It is a popular resort destination in all seasons for skiing, snowboarding, golf, ice skating and recreation.
---
Tourist points
Among skiers, the term "Sun Valley" refers to the alpine ski area, which consists of Bald Mountain, the main ski mountain adjacent to Ketchum and Dollar Mountai, adjacent to the Sun Valley, for beginner and lower intermediate skiers. . Bald Mountain, or "Baldy", has a peak of 2,790 feet (2,790 m) and a vertical drop of 3,400 feet (1,035 m).
With its abundance of steadily pitched terrain with varying degrees of difficulty, coupled with its substantial vertical drop and no wind, Baldy has often been referred to as one of the best ski mountains in the world.
Attractions:
- Sun Valley Lake.
- Horse riding
- fishing
- Sun Valley Skating Center
- Sleigh rides
Sun Valley's shopping options blend a bit of Main Street with a healthy dose of the classic mountain town, complete with a European-style twist.
Winter slopes and summer getaways, adrenaline junkies and people seeking solitude, simple pleasures and luxurious indulgences. Whatever takes you to the mountains, you can find it here.
---
Gastronomy
Explore Sun Valley's signature restaurants and sample the food, which can range from casual dining to fine dining with an Austrian twist and typical European pastries.
---
Weather
Summer is warm, dry and almost cloudless; winter is icy, with snow and partly overcast skies. Throughout the year, the temperature generally ranges from -12 ° C to 27 ° C and is rarely below -21 ° C or above 31 ° C.
The best time of year to visit Sun Valley and warm weather activities is from early July to mid-August.
---
Security
Terrorism: The US Department of Homeland Security, created in the aftermath of the September 11, 2001, attacks on US protection, has established a range of security alert levels that are constantly updated as the threat level is deemed credible. For information on the current level of this security scale, please visit www.dhs.gov.

Crime: The level of crime is stable, affecting mainly certain cities (or some specific neighborhoods). It is advisable, upon arrival in these cities, to find out which districts are of greatest concern, and especially the times when it is inadvisable to be on the street. Most crimes and petty offenses take place at night and on weekends. Most homicides take place on public roads and are mainly related to drug trafficking.

In case of contact with the police, especially on the road, it is advisable to stop immediately if requested and to remain inside the vehicle with your hands on the wheel; do not make sudden or aggressive gestures and never make false statements.

Other important information

Emergency number: 911 in all states for contact with police, fire brigade or for medical assistance.
---
Other tourist destinations in:

USA
---
Other world tourist destinations
---
City destinations and weekend getaways
---
Why to book with BOOK HOTEL PORTUGAL
The best prices
Our partnerships with the world´s largest operators offer research on the best market prices.
More options
At Rotas Turisticos you can book the hotel, buy the air ticket, book the transfer from the airport to the hotel and vice versa, book the local excursions, rent the car, take travel insurance and consult the places to visit and where to go.
Holiday Tips & Destinations
Hundreds of holiday destinations with all the options that allow you to easily choose the destination that best suits your dream vacation.
---
---