Pictures of: West Yellowstone
Hotels and other Accommodation
World Nomads
The Travel Insurance with the largest coverage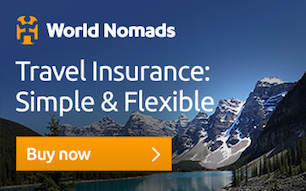 ---
West Yellowstone
West Yellowstone is a city in Gallatin County, Montana, adjacent to Yellowstone National Park. The city is served by Yellowstone Airport.

For many, the town of West Yellowstone is a place to stay while traveling through Yellowstone National Park.
---
Tourism
West Yellowstone has many nearby attractions to offer such as:

- Grizzly Discovery Center
The Grizzly and the Wolf Discovery Center are a Wildlife Park and Education Center, providing all visitors to Yellowstone with the opportunity to discover all about the Grizzlies (bears) and the Gray Wolves (wolves).

- Harriman State Park
At Harriman State Park, visitors will enjoy a wide range of activities and sights that will appeal to the whole family, from tours of historic buildings to walks through wildlife habitats.

- Lake Hebgen
It is a charming recreation area full of spectacular scenery and a wide variety of water activities.

- Henry Lake State Park
Surrounded by the Targhee National Forest, Henry's Lake State Park offers visitors the best views, outdoor recreation, and a wonderful vacation destination for the whole family.

-The IMAX Theater
If you have an extra hour in West Yellowstone, go to the IMAX to watch an educational film about Yellowstone, wildlife or other interesting subjects.

- Virginia City Historic Mining City
It is an excellently preserved ghost town, offering visitors the ability to go back in time to the Old West and experience the feel of a mining camp.
---
Gastronomy
West Yellowstone has a variety of dining options including family-run restaurants, cafes, pancake houses, coffee houses and bistros. Enjoy our regional specialties of trout, elk and bison or traditional western cuisine. Be sure to top it off with the Montana huckleberry treat! The rustic history of West Yellowstone comes alive in many of our dining facilities.
---
Climate
West Yellowstone experiences a subarctic climate with cold winters, and brief, but usually hot summers.
---
Other tourist destinations in:

USA
---
Other world tourist destinations
---
City destinations and weekend getaways
---
Why to book with BOOK HOTEL PORTUGAL
The best prices
Our partnerships with the world´s largest operators offer research on the best market prices.
More options
At Rotas Turisticos you can book the hotel, buy the air ticket, book the transfer from the airport to the hotel and vice versa, book the local excursions, rent the car, take travel insurance and consult the places to visit and where to go.
Holiday Tips & Destinations
Hundreds of holiday destinations with all the options that allow you to easily choose the destination that best suits your dream vacation.
---
---