Pictures of: Fresno, California
Hotels and other Accommodation
World Nomads
The Travel Insurance with the largest coverage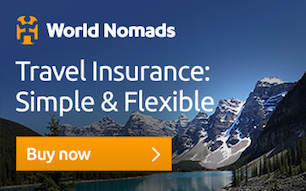 ---
Tourist points
As a city that boasts several prestigious California universities, such as California State University, Fresno has a rich cultural background. One of the cultural outings to do in the summer is to watch plays at the Woodward Shakespeare Festival. The city is the ideal junction between culture, nature and agriculture.
The best places to explore the city:
- Roeding Park
- Flower Trail
- Woodward Park
- Tower District
- Forestiere Underground Gardens
- Fresno Art Museum
- Discovery Center
- St. Johns Cathedral of Fresno
- St George Greek Orthodox Church
- Fresno Chaffee Zoo
- Island Waterpark
- Meux Home Museum
- Discovery Center
Among many other tourist attractions that will leave you in love with Fresno!
---
Weather
Summer is scorching, barren and cloudless; winter is cool with precipitation and partly cloudy skies. Throughout the year, the temperature generally ranges from 4 ° C to 37 ° C and is rarely below -1 ° C or above 41 ° C.
The best time of year to visit and do warm weather activities is from late May to early October.
---
Security
Terrorism: The US Department of Homeland Security, created in the aftermath of the September 11, 2001, attacks on US protection, has established a range of security alert levels that are constantly updated as the threat level is deemed credible. For information on the current level of this security scale, please visit www.dhs.gov.

Crime: The level of crime is stable, affecting mainly certain cities (or some specific neighborhoods). It is advisable, upon arrival in these cities, to find out which districts are of greatest concern, and especially the times when it is inadvisable to be on the street. Most crimes and petty offenses take place at night and on weekends. Most homicides take place on public roads and are mainly related to drug trafficking.

In case of contact with the police, especially on the road, it is advisable to stop immediately if requested and to remain inside the vehicle with your hands on the wheel; do not make sudden or aggressive gestures and never make false statements.

Other important information

Emergency number: 911 in all states for contact with police, fire brigade or for medical assistance.
---
Presentation
Fresno is a city and tourist destination located in Fresno County, California, United States of America.
It is a charming city full of interesting attractions such as parks, art galleries and incredible organic farming. Get ready to breathe agriculture in this city. It is also well known as the city that sits among important state parks. Like Yosemite National Park and Giant Sequoia Park, Fresno is the gateway to both attractions.
---
Other tourist destinations in:

USA
---
Other world tourist destinations
---
City destinations and weekend getaways
---
Why to book with BOOK HOTEL PORTUGAL
The best prices
Our partnerships with the world´s largest operators offer research on the best market prices.
More options
At Rotas Turisticos you can book the hotel, buy the air ticket, book the transfer from the airport to the hotel and vice versa, book the local excursions, rent the car, take travel insurance and consult the places to visit and where to go.
Holiday Tips & Destinations
Hundreds of holiday destinations with all the options that allow you to easily choose the destination that best suits your dream vacation.
---
---