Pictures of: City of Lyon
Hotels and other Accommodation
World Nomads
The Travel Insurance with the largest coverage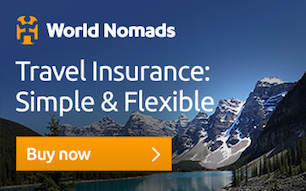 ---
Weather
Summer is warm; Winter is very cold. Throughout the year, the weather is partly cloudy. Throughout the year, the temperature generally ranges from 1 ° C to 28 ° C and is rarely below -5 ° C or above 34 ° C.
---
When to go
The best time of year to visit Lyon and perform warm weather activities is from early June to late September.
---
Security
It is necessary to maintain a vigilant attitude in the subway, tourist areas and some railway stations due to pickpockets.
Travel and assistance insurance is advised.

Emergency numbers

- European Emergency Number: 112
- Police: 17
- Firefighters: 18
- Emergency Medical (SAMU): 15
- Social SAMU: 115
- SOS Doctor: 0147077777
- SOS Dentist: 0143375100
---
Main tourist points
Not to be missed in Lyon:
The Roman theaters and the old Renaissance basilica of Lyon Fourvière and La Croix Rousse, with their silk weaver workshops.
Cultural life: biennial arts festivals, national opera, dance, theaters, national orchestra.
Museums: Fine Arts, Cinéma-Lumière, Textiles, Gallo-Roman Civilization, Musée des Confluences.
Lighting Scheme: More than 200 locations are illuminated every night.
Shopping, fashion, antiques, markets, squares, gardens.
The gastronomy of Lyon, from its small traditional cafes, to the good restaurants.
Lyon along the Rhone and Saône: boat trips, piers, river banks and bridges.
The vineyards: Beaujolais, Côtes Rôties, Côtes du Rhône.
---
How to get
3 TGV (high speed train) stations: Lyon-Part Dieu, Lyon Perrache, Lyon Saint-Exupéry (2 hours from central Paris and 1 hour 30 minutes from Marseille)
Lyon Saint-Exupéry Airport (40 minutes from Motorways: A6, A7, A46, A42, A43 (460 km, 285 miles from Paris)
---
Presentation
It is the third largest city in France. It is located in the central eastern part of the country at the confluence of the Rhone and Saône rivers, about 470 km south of Paris, 320 km north of Marseille and 55 km east of Saint-Étienne.
A two-thousand-year-old city at the junction of the Rhone and Saône rivers, Lyon lies below the impressive Fourvière and Croix Rousse hills. In Lyon, visitors can take a unique journey through time and culture, strolling through its narrow streets, crossing its traboules, walking along its busy docks, past its impressive squares and seeing more. 200 illuminated places at night.
---
Other tourist destinations in:

France
---
Other world tourist destinations
---
City destinations and weekend getaways
---
Why to book with BOOK HOTEL PORTUGAL
The best prices
Our partnerships with the world´s largest operators offer research on the best market prices.
More options
At Rotas Turisticos you can book the hotel, buy the air ticket, book the transfer from the airport to the hotel and vice versa, book the local excursions, rent the car, take travel insurance and consult the places to visit and where to go.
Holiday Tips & Destinations
Hundreds of holiday destinations with all the options that allow you to easily choose the destination that best suits your dream vacation.
---
---