Pictures of: Tabatinga, Caraguatatuba
Hotels and other Accommodation
World Nomads
The Travel Insurance with the largest coverage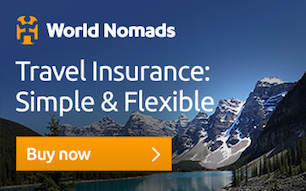 ---
Presentation
Caraguatatuba is a Brazilian municipality in the northern coast of the state of São Paulo, Brazil. It is one of the fifteen seaside resorts in the state of Sao Paulo.

Tabatinga Beach is 18 km N from the center of Caraguatatuba, towards Ubatuba. It is the last beach of the city before the border with the city of Ubatuba, bordering Praia da Mococa.

With its long strip of fine white sand and shallow water, it is a great beach for families with children.

It is considered the cleanest beach in the state of São Paulo.
---
Weather
It has a tropical climate. Has a significant amount of rainfall during the year. Even the driest month still has a lot of rainfall. The average temperature in. Is 23.7 ° C. About 2074 mm of precipitation falls annually.
The warmest month of the year is February, with an average temperature of 26.8 ° C. In July, the average temperature is 20.2 ° C. During the year, the average temperature is lowest.
---
Tourist points
Tabatinga de Caraguatatuba Beach is the last beach in town. In front of Tabatinga is Tamanduá Island, an island that has numerous natural beauties and much sought after for sport fishing. It brings together a wide variety of marine fauna, thus attracting snorkelers. In the area near the mouth of the Tabatinga River, water sports enthusiasts enjoy the calm waters for jet skiing, kayaking, water skiing, windsurfing and kite surfing.
With a luxurious residential condominium in the south and a fishing village in the north, this beach is in stark contrast, on the one hand a refined structure and on the other a simple place with a small infrastructure to cater for the tourist. In the northern part are installed several nautical garages, which on busy days generate intense traffic with the placement and removal of speedboats and yachts from the sea. Its waters are calm and crystal clear and its sand is thin and fluffy, but more compact near the sea.
---
Other tourist destinations in:

Brazil
---
Other world tourist destinations
---
City destinations and weekend getaways
---
Why to book with BOOK HOTEL PORTUGAL
The best prices
Our partnerships with the world´s largest operators offer research on the best market prices.
More options
At Rotas Turisticos you can book the hotel, buy the air ticket, book the transfer from the airport to the hotel and vice versa, book the local excursions, rent the car, take travel insurance and consult the places to visit and where to go.
Holiday Tips & Destinations
Hundreds of holiday destinations with all the options that allow you to easily choose the destination that best suits your dream vacation.
---
---