Pictures of: São Sebastião - Coast of São Paulo
Hotels and other Accommodation
World Nomads
The Travel Insurance with the largest coverage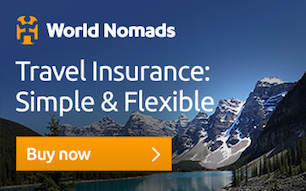 ---
São Sebastião
Discovered in 1502, by the navigator Américo Vespúcio, São Sebastião was founded in 1636, being part of the old hereditary captaincy of Santo Amaro, is a Brazilian municipality, located on the southeast coast of Brazil, in the state of São Paulo, about 25km north of the Tropic of Capricorn.
The archipelago of Ilhabela is located on the east coast of the city, being the largest island of the archipelago also called São Sebastião.
The town is one of the oldest on the coast, the island of San Sebastian, better known as Ilhabela with only 2 miles from the coast.
Between the city and the island, there is the São Sebastião canal, with 30 kilometers of length and a variable width (2 km, being the shortest crossing).
---
Tourism
A little more than 180 km from São Paulo, São Sebastião, Ilhabela, Caraguatatuba and Ubatuba constitute the north coast of São Paulo.
This is a mountainous territory surrounded by Atlantic vegetation that covers 100 km, which includes 30 beaches with soft sand and a variety of islands.
Natural beauty and simplicity are the main attractions of this paradise. São Sebastião is an active commercial center and a competitive tourist region with a recognized port.
The city is famous for its beaches, which makes it a popular tourist destination, especially for the people of the state of São Paulo.
In addition, there are many possibilities for hiking in the Atlantic Forest, seeing the unique fauna and flora, or experiencing the pleasant feeling of being under a waterfall or swimming in a natural pool.
---
Gastronomy
São Sebastião impresses its visitors with the wide variety of fine restaurants and great service. All this and because it is very close to the city of São Paulo, provides a gastronomic itinerary that runs throughout the region and offers, in addition to delicious food, the most sophisticated national and international dishes.
---
Weather
The city has an oceanic climate, with an average annual temperature of 24 ° C.
 Most of the mountains and islands are covered by the Atlantic Forest.
---
Other tourist destinations in:

Brazil
---
Other world tourist destinations
---
City destinations and weekend getaways
---
Why to book with BOOK HOTEL PORTUGAL
The best prices
Our partnerships with the world´s largest operators offer research on the best market prices.
More options
At Rotas Turisticos you can book the hotel, buy the air ticket, book the transfer from the airport to the hotel and vice versa, book the local excursions, rent the car, take travel insurance and consult the places to visit and where to go.
Holiday Tips & Destinations
Hundreds of holiday destinations with all the options that allow you to easily choose the destination that best suits your dream vacation.
---
---