Pictures of: Helsinki, Finland
Hotels and other Accommodation
World Nomads
The Travel Insurance with the largest coverage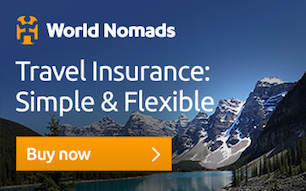 ---
Weather
Summer is pleasant and partly cloudy; winter is long, icy, dry, with strong winds and almost overcast skies. Throughout the year, the temperature generally ranges from -8 ° C to 21 ° C and is rarely below -19 ° C or above 26 ° C.
---
When to go
The period from May to September, when the milder temperatures make the visit much more pleasant and comfortable.
---
Segurança
As condições de segurança são boas. Os níveis de criminalidade continuam a ser relativamente baixos. No entanto deve observar as mais elementares regras de segurança, mantendo os seus bens pessoais (bagagem, passaportes e dinheiro) em sítio seguro.
Outras informações importantes
- Em caso de emergência médica ligue 112 (ambulância, bombeiros, polícia).
---
Main tourist points
Senate Square and Helsinki Cathedral
Temppeliaukio Kirkko (Rock Church)
Market square
Suomenlinna Fortress
Sibelius Monument
Seurasaari (Open Air Museum)
Design District
Regatta Cafe
Hietnaniemi Cemetery
Esplanade Park
Kamppi Chapel (Chapel of Silence)
---
How to get
From Helsinki airport you can reach the city center in 3 ways:
The train ride from the airport to the city center takes around 30 minutes. There are 2 different trains leaving every 10 minutes and differing only at the intermediate stations: the 2 depart from the airport station with the central Helsinki train station as the final destination.
Bus 615 and the Finnair City Bus link between the airport and Helsinki railway station and bus 617 connects to Hakaniemi market square from Monday to Friday.
The most practical and comfortable but also the most expensive way to get to the city center is by taxi.
---
Presentation
Helsinki is a city and the capital of Finland. It is located in the southern part of the country, off the coast of the Gulf of Finland, and is one of the most livable and socially developed capitals in the world.
It is an amazing and quiet city, with wide avenues, very green, a lot of culture, a lot of music, design. The city is spread over several islands, including Seurasaari, Lauttasaari, Korkeasaari - home to Finland's largest zoo - and the fortress island of Suomenlinna. Tourism in Helsinki is largely dominated and linked to culture.
---
Other tourist destinations in:

Finland
---
Other world tourist destinations
---
City destinations and weekend getaways
---
Why to book with BOOK HOTEL PORTUGAL
The best prices
Our partnerships with the world´s largest operators offer research on the best market prices.
More options
At Rotas Turisticos you can book the hotel, buy the air ticket, book the transfer from the airport to the hotel and vice versa, book the local excursions, rent the car, take travel insurance and consult the places to visit and where to go.
Holiday Tips & Destinations
Hundreds of holiday destinations with all the options that allow you to easily choose the destination that best suits your dream vacation.
---
---