Pictures of: Munich, Bavaria
Hotels and other Accommodation
World Nomads
The Travel Insurance with the largest coverage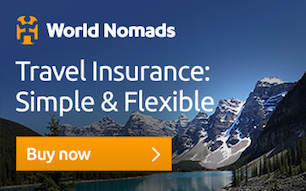 ---
Munich
Munich is a city of Germany, capital of the German state of Bavaria. The city is known for its annual Oktoberfest celebration and breweries, including the famous Hofbräuhaus, founded in 1589. The capital of the Bavarian region boasts outstanding architectural and natural beauty. Munich is one of Germany's favorite tourist destinations for being a city that shows a perfect combination of modernity and tradition. It is one of Germany's most attractive and popular tourist destinations.
---
Tourist points
Munich stands out for its architectural and historical beauty.
Hofbräuhaus Brewery
Nymphenburg Palace
Dachau Concentration Camp
Marienplatz
Odeonsplatz
Viktualienmarkt
Olympiapark
Residenz
Karlsplatz
City gates
St. Peter's Church (Peterskirche) is the oldest Catholic temple in Germany.
The Asamkirche Church was built in the 18th century by the Asam brothers with a peculiar blend of Baroque and Rococo style.
The Cathedral of Our Lady of Munich is the largest church in the city.
Munich's St. Michael's Church (Michaelskirche) is a magnificent temple known for being the largest Renaissance church in the Alps.
The Theatinerkirche Church consists of baroque domes and an imposing yellow Rococo facade.
The city is full of attractions and has many attractions for tourists.
---
Gastronomy
Bavarian cuisine features large and consistent dishes with a high calorie content. Among its main ingredients is pork, which is usually served with roasted potatoes, sauerkraut and mustard. It presents a gastronomy very influenced by the church, with elaborated dishes based on flour, milk, butter, yeast, from which you get some of the typical delights of the area.
Brezel: Crunchy loop-shaped bread. Also known as Pretzel.
Kartoffelsalat: Potato Salad.
Semmelknödel: Baked bread balls that serve as an accompaniment to different dishes.
Kartoffelknödel: Potato balls that serve as an accompaniment to some dishes.
Dampfnudeln: Pasta made from meat-stuffed flour.
Leberkäse Filled with pate texture.
Brühwurst: Poached Sausage.
Weisswurst: White pork, beef and spice sausage.
Matjes: Marinated or pickled manjubas.
Rollmops: Manjubas wrapped in pickles.
Obatzda: A typical Bavarian cheese that is prepared with sweet peppers and onions and served as a greasing cream.
Rheinischer Sauerbraten: Roast beef seasoned with raisin sauce.
Schweinebraten: Roast pork that is usually served with boiled cabbage or sauerkraut.
Spanferkel: Stewed Pork.
Radler: Beer with lemonade.

Munich is one of the brewing capitals of the world. Since 1810, the Oktoberfest, one of the largest popular festivals in the world, which lasts between 16 and 18 days and whose theme revolves around the world of beer, takes place in the city.

Munich's most famous beers include Augustiner, Hacker-Pschorr, Hofbräu, Löwenbräu, Paulaner and Spaten-Franziskaner.
---
Security
No preventive measures are required. Germany has a good and extensive network of healthcare facilities and hospitals.
---
Weather
Summer is pleasant and with precipitation; Winter is very cold. Throughout the year, the weather is partly cloudy. Throughout the year, the temperature generally ranges from -4 ° C to 24 ° C and is rarely below -12 ° C or above 30 ° C.
The best time of year to visit Munich for warm weather activities is from late June to late August.
---
Health and vaccination
No preventive measures are required. Germany has a good and extensive network of healthcare facilities and hospitals.
---
Other tourist destinations in:

Germany
---
Other world tourist destinations
---
City destinations and weekend getaways
---
Why to book with BOOK HOTEL PORTUGAL
The best prices
Our partnerships with the world´s largest operators offer research on the best market prices.
More options
At Rotas Turisticos you can book the hotel, buy the air ticket, book the transfer from the airport to the hotel and vice versa, book the local excursions, rent the car, take travel insurance and consult the places to visit and where to go.
Holiday Tips & Destinations
Hundreds of holiday destinations with all the options that allow you to easily choose the destination that best suits your dream vacation.
---
---