Pictures of: Glasgow, Scotland
Hotels and other Accommodation
World Nomads
The Travel Insurance with the largest coverage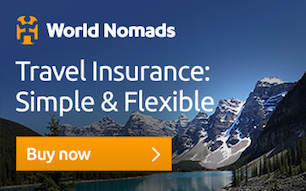 ---
Weather
Summer is mild; Winter is long, very cold, with precipitation and strong winds. Throughout the year, the weather is almost cloudy. Throughout the year, the temperature generally ranges from 1 ° C to 19 ° C and is rarely below -6 ° C or above 23 ° C.
---
Security
In public places tourists / travelers should not leave bags or suitcases they carry as they will be collected by the police and later destroyed.
- Ensure theft of bags, wallets and cameras, which are common in most tourist areas. Theft of identity documents is frequent, so it is recommended not to circulate with all identity documents (ID, Citizen Card, Passport and others);
- be careful to buy theater or concert tickets only from accredited vendors, not giving in to offers that are often made by "street vendors";
- Only use licensed taxis (license plate must be visible outside the vehicle);
- be careful to move around well-lit and busy areas, especially at night, like all major cities.
Other important information
Emergency Phone Numbers: 999/112
---
What to do
Whatever you want from a city break, you'll find it in Glasgow. Rich in industrial heritage, striking architecture and a brilliant mix of top attractions, there are hundreds of amazing things to see and do in this city.
From dawn to dusk and at night, there are a huge variety of things to do in Glasgow during all hours of your trip. Glasgow is home to some of Scotland's best cultural attractions and, best of all, most are totally free!
You can easily spend time exploring the different neighborhoods and enjoying Glasgow's amazing shops, restaurants and attractions. Perhaps you will see the best of Glasgow's architecture on a walking tour of the city, or you can tour the city on a gastronomic tour.
When it comes to entertainment, events and days spent in Glasgow, look no further - over 100 Glasgow shows take place every week, and you can also find theater tickets, performing arts and sports tournaments. Looking for quirky and unusual events? Keep an eye out for Glasgow's vibrant festivals, special pop-up events.
---
Main tourist points
You can start with the city's iconic buildings, first stroll through the city's museums and galleries to find everything from dinosaurs to there, and a tour of Glasgow's historic city halls and magnificent cathedral, set next to one of the most important cemeteries. of Europe - The Necropolis.

Football fans will also undoubtedly want to take a behind-the-scenes look at Scotland's National Stadium at The Hampden Experience and take tours of the world-famous Celtic and Rangers Football Clubs participating in each of these iconic sports venues.

Charles Rennie Mackintosh lovers will meet Mackintosh on the must-see visits to Willow, The Lighthouse, House for an Art Lover and The Willow Tea Rooms to see the indelible architecture, furniture and style of Glasgow's most famous son. As a college town, it's no wonder it's worth visiting the campus of these prestigious institutions, whether it's Mackintosh's masterpiece, the Glasgow School of Art or the University of Glasgow, which is described as real-life Hogwarts.

There is also plenty to do for families, with fascinating exhibits and interactive shows at the Glasgow Science Center on the Clyde River, while Loch Lomond Aquarium and Snow Factor are within walking distance of the city.

For something a little different, why not go to the Hunterian Museum and Art Gallery ** to find historical discoveries in Scotland's oldest museum, hop aboard the Tall Ship, an iconic of Glasgow's shipbuilding heritage today, or visit the Glasgow Tigers Speedway for fast and furious two-wheel entertainment.

Want to explore Scotland more? Glasgow is the gateway to Scotland's magnificent landscapes and you can discover Scotland's rich heritage on Rabbie's small group tours and Timberbush Tours, which regularly depart from the city center for destinations across the country. Or head to the water for a Sweeney's Cruise Co. at Loch Lomond.

Whiskey lovers will enjoy a tour of Glengoyne and The Clydeside Distillery distilleries, while Tennent's Wellpark Brewery presents a fascinating look at the history and success of Scotland's oldest brewery.
---
Gastronomy
Glasgow's eating and drinking scene is vibrant, with food and drink available to suit every taste and budget. Today, it's part of the city's unique culture: coffee and cake while shopping, lunch at or near the museum, pre-show drinking, dinner in one of the diverse and exciting neighborhoods and districts.
In Glasgow - chefs can get some of the best local produce in the world, including seafood and shellfish; unbeatable game and meat; Scottish fruits and vegetables and award winning cheeses. Combine that with confident, creative restaurants and you'll understand why Glasgow's culinary offerings are imaginative and cosmopolitan.

You can taste traditional dishes, regional specialties and local products such as haggis, rolls, whiskey and skink. Modern Scottish cuisine embraces this, but adds a touch, so you can find haggis pakora or crab and cucumber cannelloni on the menu.
---
Presentation
Glasgow is the largest city in Scotland and the third most populous in the United Kingdom. Glasgow's history goes back to the Stone Age, although it is an absolutely modern and fun-filled city.
A break in the city of Glasgow offers a lively, bustling, distinctive and characterful place where you are sure to be most welcome.
It is a city with striking architecture, contemporary art spaces and fascinating museums, many of which are free. Glasgow city center is one of the UK's top shopping destinations outside London's West End, and when it comes to nightlife, Glasgow knows what it is doing. With a diverse culinary scene, plenty of pubs and bars, as well as some of the UK's best music venues, this is the nightlife town.
---
Other tourist destinations in:

United Kingdom
---
Other world tourist destinations
---
City destinations and weekend getaways
---
Why to book with BOOK HOTEL PORTUGAL
The best prices
Our partnerships with the world´s largest operators offer research on the best market prices.
More options
At Rotas Turisticos you can book the hotel, buy the air ticket, book the transfer from the airport to the hotel and vice versa, book the local excursions, rent the car, take travel insurance and consult the places to visit and where to go.
Holiday Tips & Destinations
Hundreds of holiday destinations with all the options that allow you to easily choose the destination that best suits your dream vacation.
---
---