Pictures of: South Africa
Hotels and other Accommodation
World Nomads
The Travel Insurance with the largest coverage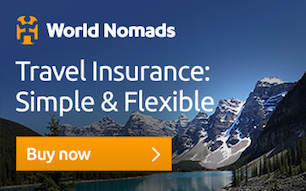 ---
South Africa
South Africa, officially the Republic of South Africa, is a country located in the extreme south of Africa, between the Atlantic and Indian Oceans with 2,798 kilometers of coastline. It is a parliamentary democracy, limited by Namibia, Botswana and Zimbabwe to the north; Mozambique and Swaziland to the east; and with Lesotho, an enclave totally surrounded by South African territory.

The country is known for its diversity of cultures, languages ​​and religious beliefs. Eleven official languages ​​are recognized by the country's constitution.
---
Official language
Africaner, English, Ndebele, Northern Sesotho, Southern Sesotho, Swazi, Tswana, Tsonga, Sale, Xhosa and Zulu
---
Currency
Rand
---
Documentation
Citizens belonging to the European Union who wish to visit South Africa in tourism do not require a visa. Immigration and border services, however, require entry of a passport with at least two free pages valid for at least 30 days after the date of departure.

Citizens of all other countries must be in possession of documents justifying the purpose and the conditions of their stay, as well as sufficient financial resources for their stay during the period they intend to remain in South Africa.

The documents that are needed to present vary according to the reason for the trip.
Taking into account the various conditions required for entry into South Africa, it is suggested that you contact the South African Embassy or Consulate in the country of residence of the visitor to check these requirements before starting your trip.
---
Tourism
South Africa has a lot of natural beauty and tourism can include adventure, safari, leisure and charming tourist and historical attractions. It has many beaches, forests, deserts and snowy mountains. Festivals of music, cinema and art are frequent.
Ecological trails are a special attraction. There is a network of flagged trails that surrounds the nine provinces. Options include hiking in the mountains, forests, caves, coastal, semi-arid and deserts.

The visitor in search of excitement, has all sorts of activity and adventure sport, including 4x4 trails, hiking trails and trails to be traveled in ponies, as well as the practice of mountain biking, diving, bungee-jumping, of climbing to the mountain, and even of "gold panning".

The province of Mpumalanga is one of the best African regions for adventure tourism, with mountain biking options, ecological trails, horseback riding, rafting and hot air ballooning. The Blyde River Canyon is one of the best places to hang-gliding.

Ecological tourism in South Africa is certainly special. There are farms specializing in receiving tourists who seek this option, providing cozy accommodations, transportation and guides. You can also plan your trip on your own and have fun with the unexpected adventures.

Plant lovers come across rewarding experiences, such as a walk through the Cape Floral Region. A natural heritage of South Africa.

Animal Reserve Visits

There are walks to animal reserves, various bird sanctuaries, natural water reserves, spas, and visits to local natural heritage sites.

There are several types of accommodation, from the luxurious ones (located mainly in private reservations) to the comfortable chalets. One can also sleep in tents.

In private animal reserves, visitors take a walk-observation accompanied by a specialized guide and find several animals in their habitat. In the parks administered by the provinces or by the state, visitors have the option of taking their own tours, although guides are also available for guided tours.

Safaris

Namaqualand is the most famous destination for florida aficionados. In the spring, this desert region becomes a sea of ​​daisies. Visitors are totally enthralled by the beauty of the colors.

Bird Watching

South Africa has some 800 species of birds. Enjoying and bird watching is a national pastime. The visitors have at their disposal texts and equipment, as well as guides that lead them to the best places of observation.

Three species of herons are found: the braided, the crowned and the blue. The blue heron is the typical South African bird.

Tourism Specialized in Research

South Africa strives to preserve the environment. The country relies on the efficient management of reserves, which conduct continuous research, including placing microchips on rhinoceros horns, extracting elephants' blood, transporting lions from one reserve to another, releasing eagles, etc.

Most animal reserves (such as the one in Madikwe, near Zeerust) offer visitors the opportunity to keep track of the veterinarians' work. And then you will have the unique and unforgettable experience of touching the horn of an anesthetized elephant, feeling your breath or your heart beating. Visitors are always kept safe and away as soon as the animals wake up.
---
Gastronomy
The cuisine of South Africa derives, on the one hand, from the cuisines of the African peoples, such as the Khoisan, Xhosa and Sotho, and, on the other hand, the customs introduced during colonial times by Afrikaners and British descendants, as well as by their slaves and servants, which includes the influences of Malaysian and Indian cuisine.

Some examples are phuzamandla (in isiZulu "drink of strength"), a traditional food of the black population of South Africa. It is prepared with flour and yeast, which mix milk or water until thick, and potjiekos, a type of cooking from the Afrikaner culture, which means "cooking in a pot", but referring to the old iron pot, the potjie.

Another of South Africa's culinary traditions is the braai, a barbecue usually with various types of meats and sausages.

South Africa also became a wine producer, mainly in the valleys around Stellenbosch, Franschoek and Paarl.
---
Climate
The provinces of Gauteng (Pretoria and Johannesburg), North West, Limpopo and Mpumalanga (Kruger Park) have a continental climate with dry and cold winters (with marked nocturnal cooling) from May to August and hot and rainy summers from October to March. The province of Western Cape (Cape Town) has a Mediterranean climate with hot summers and rainy winters, with very strong winds. It should be noted that, in general, the winter period is colder than one might expect in an African Continent country.
---
Safety
Avoid bringing large amounts of cash and personal items of remarkable value. Travelers should store identification documents, cash and valuables in hotel or housing safes, and be careful to avoid filming and shooting cameras and other desirable objects such as cell phones and jewelry on the streets and other public places. You must pay close attention to your belongings and never lose sight of them. You should leave the outside of your accommodation with the money and documentation strictly necessary. Make photocopies of all your documents and do not scroll with originals, except when indispensable.
 
Never walk alone or in isolated or poorly lit areas. Walking on public roads should be limited to ostensibly policed ​​areas.
 
If you use your credit or debit card, never lose sight of the card and require the transaction to be made in front of you. If you need to use Multibanco (ATM), choose to do it during the day and prefer machines that are in very popular places (shopping malls, banks, service stations, etc.). Never accept help from strangers. Avoid raising money alone. Try to get someone to help you keep an eye on the environment around you. Avoid traveling with large amounts of cash, preferring credit cards and traveler's checks.
 
Avoid moving to townships and neighborhoods and degraded areas unless accompanied by people who know the area properly or by tourist agents who habitually visit them.
---
Health
The public hospital network has been degrading. However there is a good network of clinics and private hospitals, and it is therefore very convenient to travel with health insurance that covers all risks.
 
In non-urban areas, water may be contaminated at times and sterilization is recommended.
 
The traveler is advised to have information about his / her medical history, such as blood type, allergies, heart condition, medications taken regularly or an indication of their active substance (as their respective trade names vary). There is an advantage in traveling with your vaccination report.
 
It should also be accompanied by the medicines you need daily and, for longer periods, prescription of them.
 
A leaflet containing information on all health and hygiene precautions is available at the South African embassies and consulates.
 
Rabies: Prior vaccination is recommended for travelers whose risk of infection is high. In case of bite you should seek immediate medical attention.
 
Yellow fever: The vaccine is mandatory for children over 1 year of age from affected areas. The respective certificate of vaccination is valid only 10 days after inoculation.
 
Hepatitis: Moderate to high risk of infection, either type A or type B.
 
Malaria: It is endemic in certain regions of the country, especially in the low altitude areas (less than 1000 meters) of Limpopo Provinces (including Kruger National Park), Mpumalanga and KwaZulu-Natal. Cases of infection may also occur in the provinces of North West and Northern Cape. The risk is higher in the months of May to October. Prophylactic medication is recommended in this regard. Depending on the region you are planning to travel to, consult your doctor before departing.
 
AIDS: Keep in mind the high rates of HIV infection. Adequate your behaviors to this reality and use all means of prevention.
---
Telecommunications and Electricity
Mobile Phones
The use of mobile devices can be used if roaming is enabled, however, paying attention to very high roaming charges.

Internet
South Africa is well served by internet services, there are several cybers-cafes with high-speed links.
In case you have a laptop or notebook, there are numerous cafes that offer the free wi-fi connection.

Electricity
The electricity is 220 Volts 50 Hz.
It is advisable to have an adapter kit for the sockets.
---
Other tourist destinations in:

South Africa
---
Other world tourist destinations
---
City destinations and weekend getaways
---
Why to book with BOOK HOTEL PORTUGAL
The best prices
Our partnerships with the world´s largest operators offer research on the best market prices.
More options
At Rotas Turisticos you can book the hotel, buy the air ticket, book the transfer from the airport to the hotel and vice versa, book the local excursions, rent the car, take travel insurance and consult the places to visit and where to go.
Holiday Tips & Destinations
Hundreds of holiday destinations with all the options that allow you to easily choose the destination that best suits your dream vacation.
---
---