Pictures of: Fiji Islands
Hotels and other Accommodation
World Nomads
The Travel Insurance with the largest coverage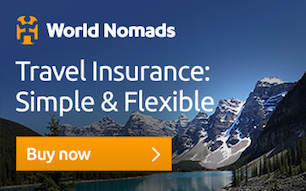 ---
Fiji islands
The archipelago of the Fiji islands located in the South Pacific consists of 322 islands, 540 islets and atolls of volcanic origin spread over an area of ​​3 million km², one third of which are uninhabited. The two most important islands are Viti Levu and Vanua Levu.

The Fiji Islands are a tropical paradise with beautiful beaches of clear water and coral reefs, are ideal for diving.

It was British possession from 1874 until 1970, when it became an independent country.

Fiji is one of the most developed countries among the islands of the Pacific Ocean. It has many natural resources, such as forests, minerals and fishing. The tourism industry has grown strongly, receiving almost half a million tourists a year.

The Fijians consider their land sacred, which can not be sold to strangers. Because of this, the hotels are small and elegant, with few rooms and many local cottages known as bourgeois.

Fiji has some of the world's most luxurious resorts and is also the perfect holiday destination for those looking for extreme sports and outdoor activities.
---
Official language
English and Fijian
---
Local Currency
Fiji Dollar (FJD)
---
Main tourist attractions
- Viti Levu (biggest island)
- Yasawa Islands
- Coast of Corais
- Vanua Levu Island
---
What to do
Fiji is a paradise for outdoor activities. The numerous reefs that the islands have are perfect for water sports. Some beaches offer great waves for surfing, although it takes a boat to get out of the reef areas and reach the surf line.

On dry land you can go cycling, trekking and horseback riding, or watch the native birds and explore the various archaeological sites.

For those who like to walk the best is to go to the interior of the island and know the volcanic soil, following towards giant cascades hidden in the forest, not to mention the isolated villages. A great adventure, full of beautiful landscapes.
---
The Islands
The two largest islands are Viti Levu (Nadi, Denarau, Coral Coast, Sunshine, Pacific Harbor and Suva) and Vanua Levu (Savu Savu).

On the west coast of Viti Levu lies the group of Mamanuca islands, the northwest group of Yasawa, to the south the islands of Beqa and Kadavu and to the east of Vanua Levu the islands of Taveuni and Matangi,
among other minor ones.
---
Travel documents
Depending on the country of origin, they must submit for the issuance of the passport tourist visa with a minimum validity of six months, possession of round trip airfare and proof of financial means. Currently, there is no tourist visa requirement that stays in the country for less than 90 days.
---
Climate
Tropical humid and temperate. Fiji is a great destination at any time of year, but the ideal is to visit the country during the dry season between May and October - temperatures are cooler, there is less humidity and rain, and there is less possibility of cyclones.
---
Health and vaccination
Vaccination against hepatitis A, typhus, poliomyelitis, diphtheria and tetanus is recommended. Also recommended are clothing that covers the whole body and repellents against flies and insects, which transmit viral illnesses. Medical care services by European standards are not guaranteed on all islands. It is important to have health insurance valid throughout the world and to explicitly ensure the repatriation of Fiji or transfer to another country in case of an emergency. In addition, it is recommended to consume bottled water without adding ice; the fruits should be peeled and the vegetables and boiled vegetables. Since there is a danger of infection, you should also bring a small kit of medicines.
---
Tourist points
Taveuni
Located exactly where it passes the meridian of 1800, it is the third island in importance and size, but is considered the best for diving.

Bequa Island
Habitat of the tribe of the sawaw, to whom, according to legend, a deity gave the ability to walk on fire. "Fire proof" occurs only on special occasions.

Yasawa Islands
With one of Fiji's finest climates - little rain and many sunny days - and long white sandy beaches and clear waters where coral reefs can be seen, this group of islands is considered the best in the South Pacific.
---
Gastronomy
There are four types of cuisine: local or Fijian, European, Chinese and Hindu. The local cuisine consists of typical dishes prepared with fish, seafood, breadfruit, taro (dalo), cassava (tavioka), beef, rice, chicken, coconut juice (lolo), tropical fruit (guava, pineapple, mango) and several green leaves, such as taro (roro) or fetal. Any Fijian food should include meat or fish, boiled taro leaves, drizzled with coconut cream and cassavas boiled as garnish. Hindu food is heavily seasoned and consists of curried beef with rice, lentil soup and roti (a type of bread). Chinese dishes are often scrambled with meat and fried vegetables, rice and some spicy curry dishes.
---
Other tourist destinations in:

Fiji
---
Other world tourist destinations
---
City destinations and weekend getaways
---
Why to book with BOOK HOTEL PORTUGAL
The best prices
Our partnerships with the world´s largest operators offer research on the best market prices.
More options
At Rotas Turisticos you can book the hotel, buy the air ticket, book the transfer from the airport to the hotel and vice versa, book the local excursions, rent the car, take travel insurance and consult the places to visit and where to go.
Holiday Tips & Destinations
Hundreds of holiday destinations with all the options that allow you to easily choose the destination that best suits your dream vacation.
---
---